Cheddarmarsh Farm
Cheddarmarsh Farm, Stogumber, Taunton, Somerset, TA4 3TW
Farm Office
James Barton, Stogumber, Taunton, Somerset, TA4 3TL
Jonathan Moorhouse
01984 656292
Website
http://catopollherefords.com/
Stockman
John Richmond
01984 656300 / 07788 292545
S.W.H.A. 2019 Herd Competition Winners.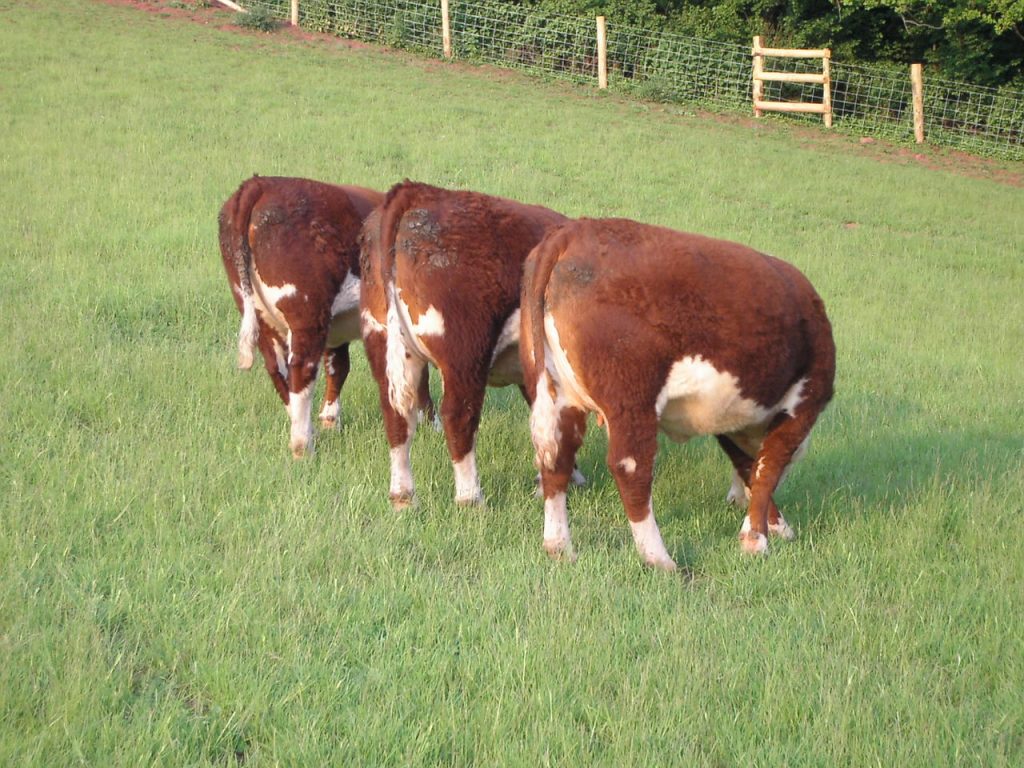 Stock bulls in use:-
Established in 1995, the herd has recently relocated to Cheddarmarsh Farm. Current herd sires include Cato 1 Felix, and Harveybros 1 Lachie. Stock can be seen by Cato 1 Felix, Panmure 1 Hugo, Sarabande 1 Diamond, and maybe by the herd visit date, Harveybros 1 Lachie.
CATO 1 FELIX. BORN 13.02.09.
SIRE CATO 1 CHESNEY
DAM CATO 1 MARIGOLD
Felix is now at work in our herd and we have calves at foot by him.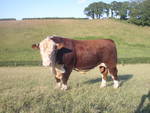 About Us
Cato Poll Herefords is owned by Jonathan and Rosemary Moorhouse. The farm takes its name from their daughter Kate, whose nickname is Cato! She has been the driver behind the Hereford breed since the early days. As a child she accompanied Jonathan when he purchased the first herd, and has taken a keen interest in the farms at Crediton in Devon and at Lower Preston Farm in Stogumber when Cato Poll Herefords moved in 1995.
In January 2016, the cattle were moved to their new home at Cheddarmarsh Farm, where they will be managed by the recently appointed stockman Chris Richens.
Our Farm
Cato Poll Herefords is registered with the Hereford Cattle Society and comprises a herd of around 40 cows and a total of 100 cattle. Cato Poll Herefords have been breeding Hereford cattle for over thirty years and are proud of their expertise in rearing and genetics.
Chris Richens is responsible for the day to day management of Cheddarmarsh Farm and will be paramount in helping Jonathan and Rosemary to maintain the fantastic legacy of the farm's first herd and in developing Cheddarmarsh as an environment for nature to evolve and flourish. His wealth of experience and excellent credentials will give the Cato Poll cattle the ultimate care and attention and will help to achieve both the short and long term plans for the farm.
Our Herd
The original purchase of heifers from Miss Anne Humbert in Stockbridge, Hampshire, make up by far the biggest part of the herd. Anne Humbert was retiring and her Kiwi Herd was such a good purchase - three families descending from her cattle now dominate the Cato Poll Herefords herd.
As dairy farmers, the Moorhouse family had always had a Hereford bull, though fashion was not with Herefords at that time. Beef production would come around to realize the merits of Hereford cattle with their easy temperament, hardiness and ability to convert grass into meat. In addition, the markings and colouring cannot be confused with any other breed so they are easily recognisable. The image of the breed has become to be as important as the beef it produces.
Cato Poll Herefords are Farm Assured and certified by the Scottish Agricultural College Herd Health Scheme CHeCS (Cattle Health Certification Standards).